Kick Kirby
See the game for details of how to play.
You can change the game background by pressing the Space Bar - two of them are partly interactive!
If this game doesn't work on your machine, you may need to upgrade to the latest version of Adobe Flash Player.
Play the "Kirby: Waddle Doom" game >>
Play the "Kirby's Dreamland" game >>
Play the "Kirby's Star Scramble" game >>
Click here for some more Nintendo-related online fun >>
Here is a Kirby desktop wallpaper picture (800 x 600 pixels):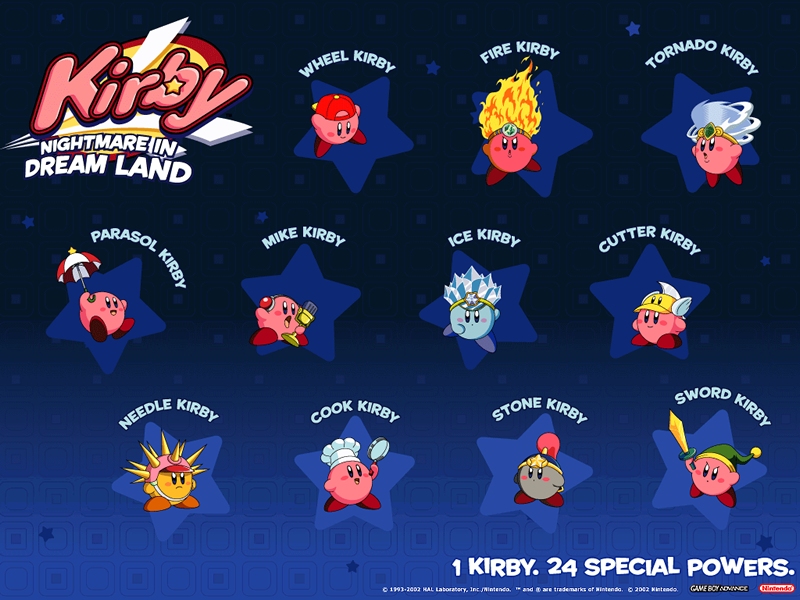 To use this picture as your desktop wallpaper, right-click on it with your mouse and then select "Set as Windows Wallpaper" or "Set as Background", or whatever similar option your particular browser provides in the right-click pop-up menu.
View a 1024 x 768 pixels version of the above wallpaper picture >>
View a 1280 x 1024 pixels version of the above wallpaper picture >>
---
Return to the "Sonic and Mario Flash and Java Games" Website
Go to the "Free Online Fun and Games" Website
MarioSonicGames.com Dan-Dare.org Dan-Dare.net
All trademarks and copyrights are duly acknowledged
Website copyright © 2006 - 2020 Dan-Dare.info